Standard Summer Camp has been a huge success! Today Mr. Conolly lead students and staff in a singalong that was so much fun! I'm so proud of the summer program that the staff created for our students. We all needed this! #SSDWeCare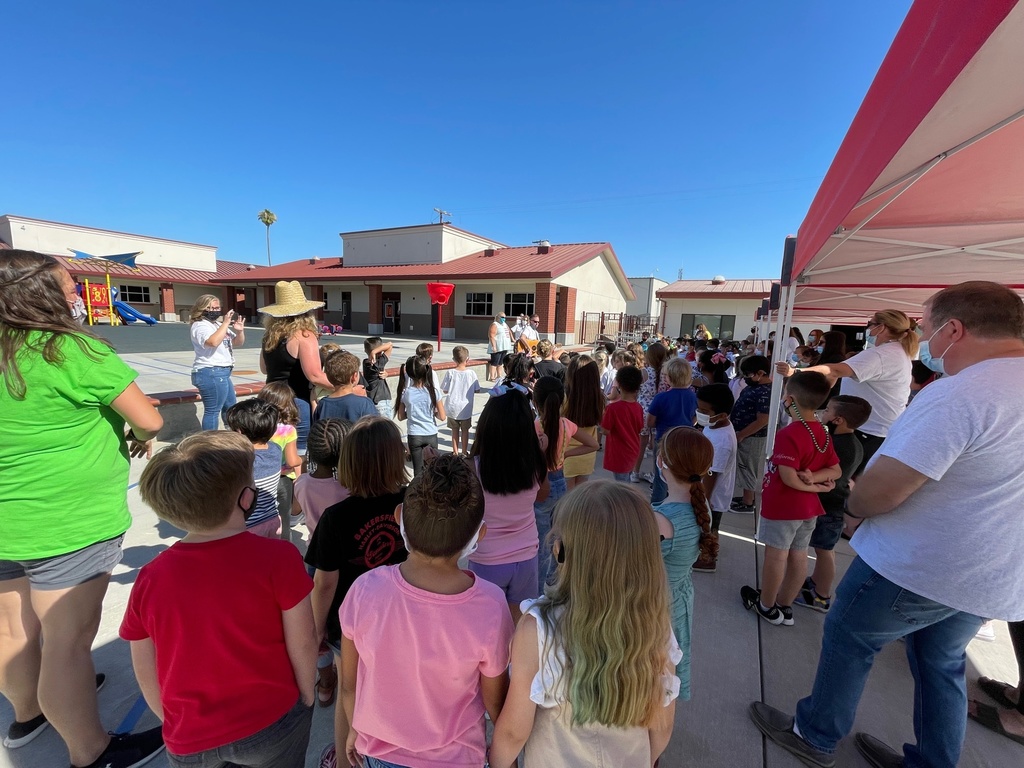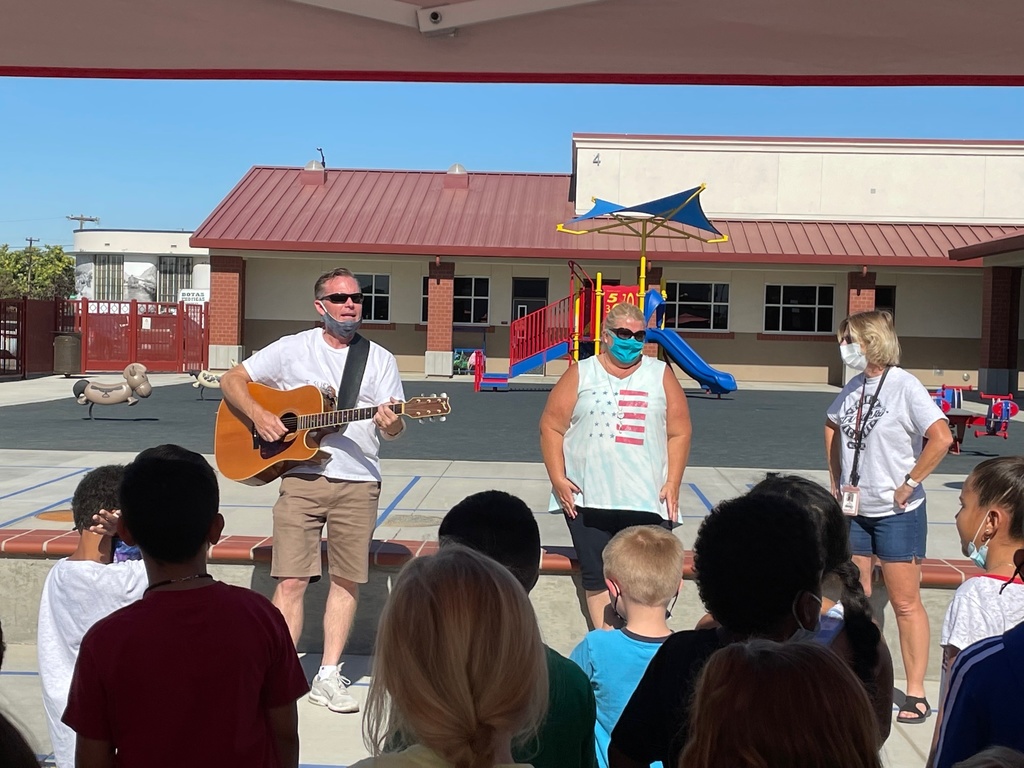 What a treat! The local Girl Scouts donated boxes of their delicious Girl Scout Cookies for our summer school staff and students to enjoy. Thank you Girl Scouts!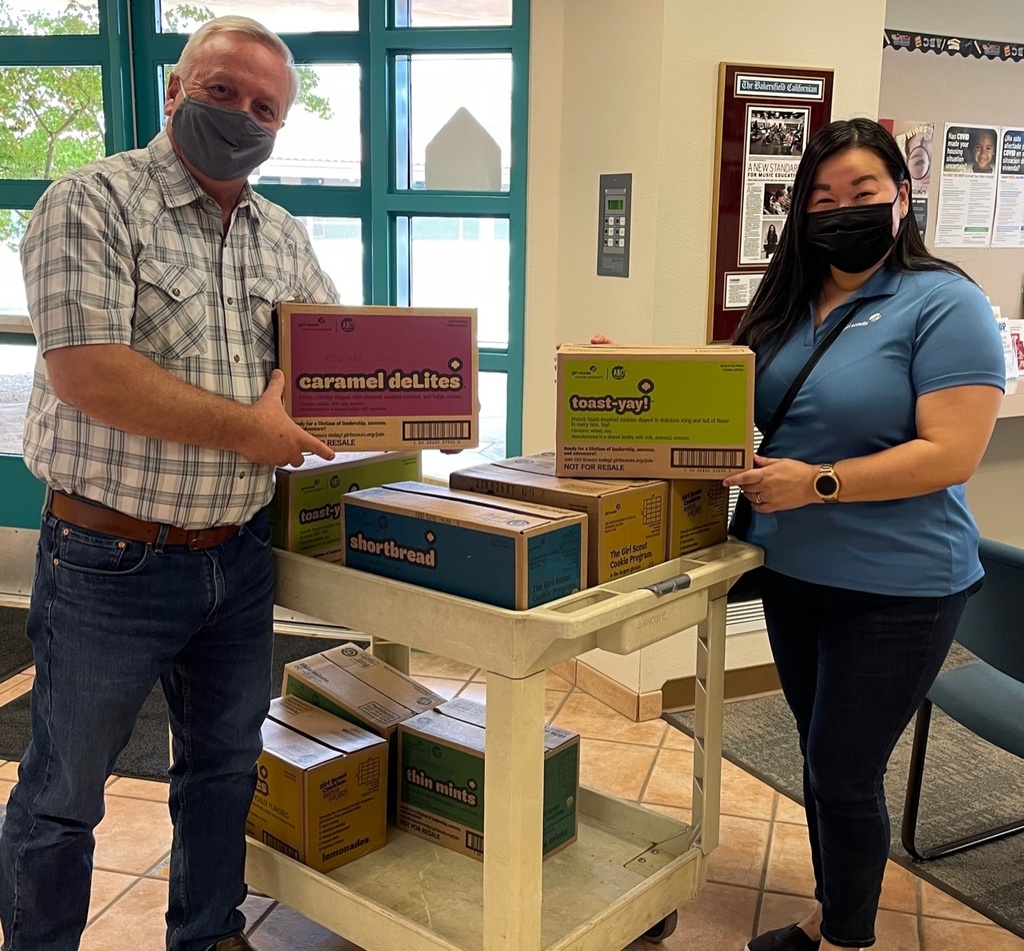 Sign up for our BONUS Summer Camps happening in July! Sports clinics and field trips!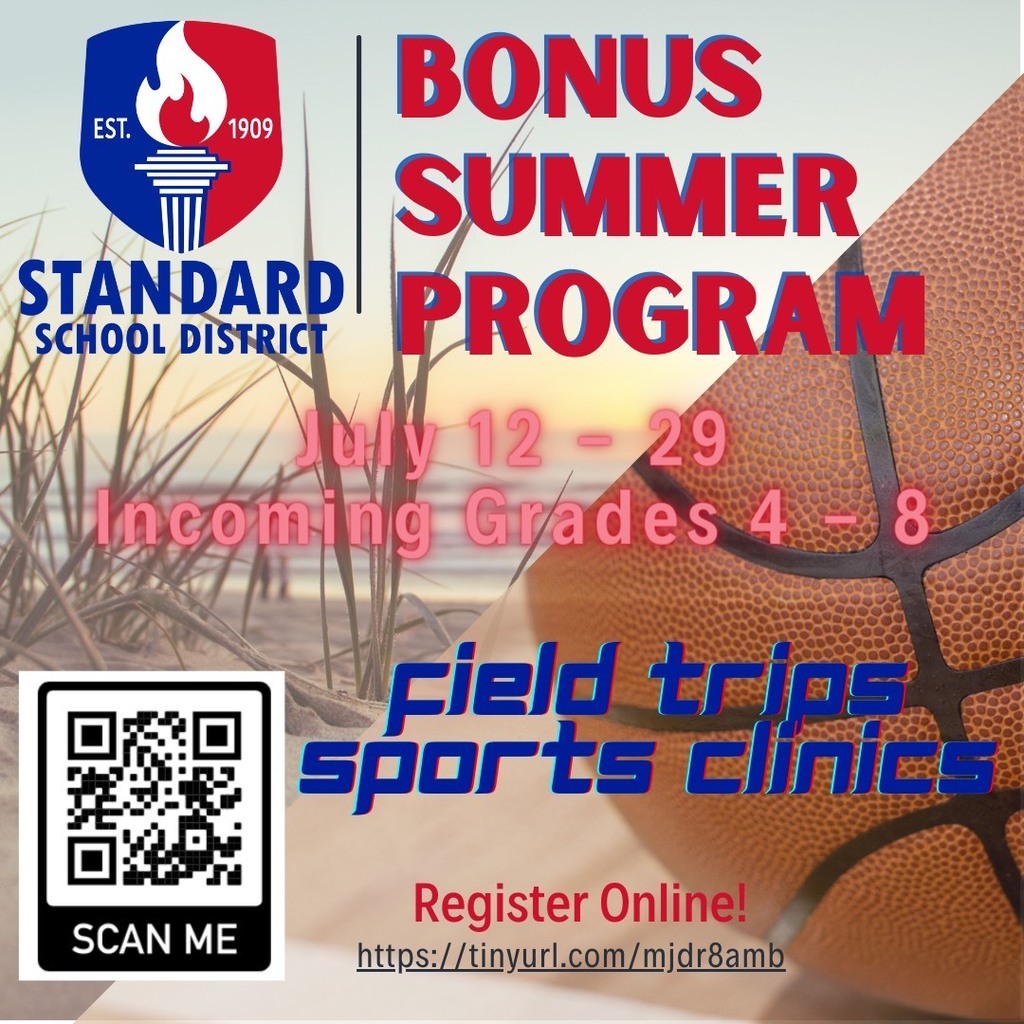 We love our new Nutrition Van! Thank you @NoKidHungryCA! And kudos to Nutrition Director Tracey Daugherty for applying for the grant. This will help us better serve our students and families! #SSDWeCare #NoKidHungry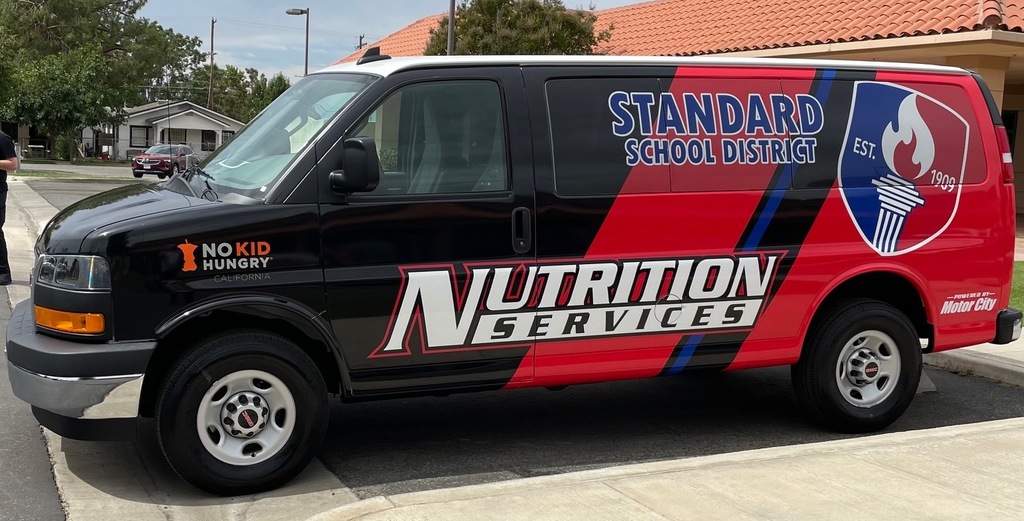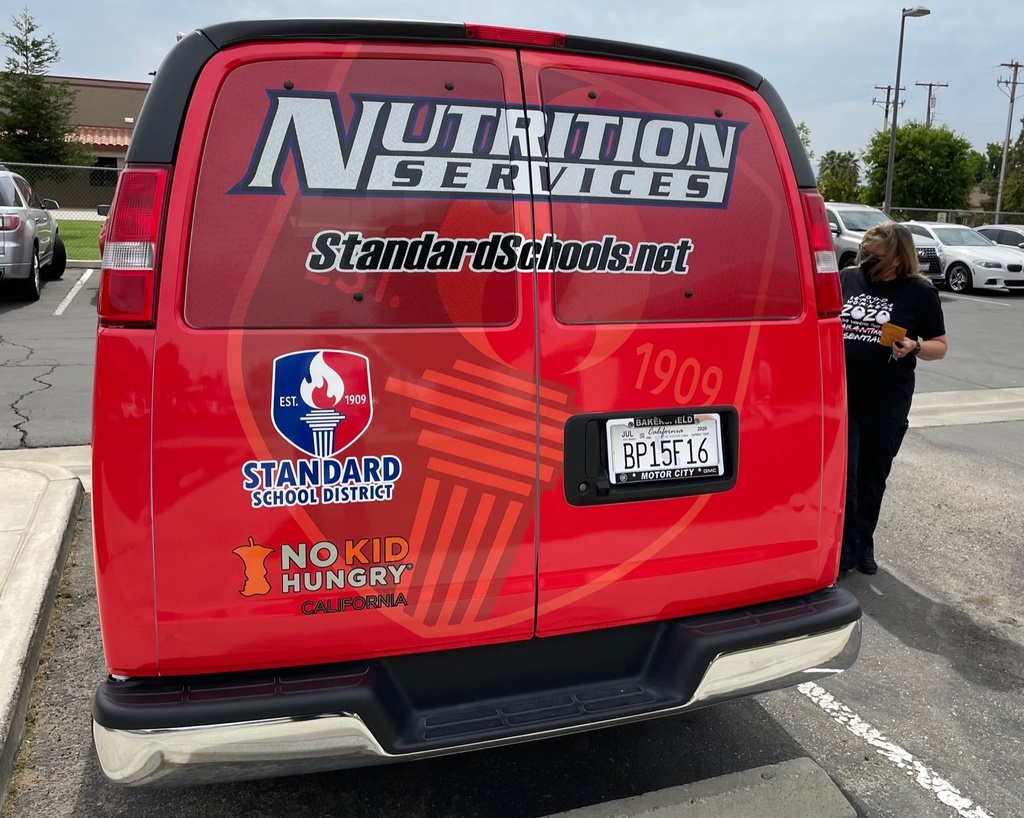 At the June Board meeting, Supt. Meyers presented Tyler Juengst with a resolution from Kern County Superintendent Dr. Mary Barlow honoring him as the 2021 Kern County Classified Employee of the Year award in the Technical Services category. Congrats Tyler!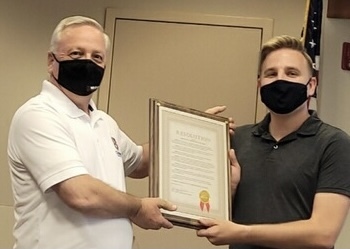 This week we celebrate Classified School Employees. This past year especially, classified employees have proven to be essential workers serving our schools, staff, and students like never before. Thank you, Classified Employees! 🧰 🚌🧹 🍎 💻📞#SSDWeCare
May 12 is California Day of the Teacher and National School Nurse Day. Thank a teacher or nurse for educating children and touching lives. #DayoftheTeacher #SND2021 #SSDWeCare
Standard School District Nutrition Services Director, Tracey Dougherty was presented a trophy from No Kid Hungry in appreciation of the thousands of meals Nutrition Services has provided to children while overcoming the challenges of the pandemic. #Hunger Hero #SSDWeCare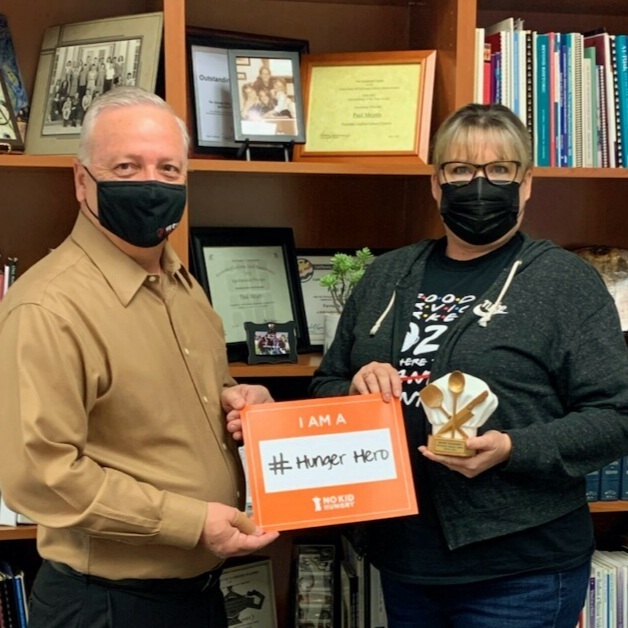 May 7 is School Lunch Hero Day, a day to celebrate Nutrition professionals who provide children meals each day and even more heroically this last year throughout the pandemic. Join us in recognizing School Lunch Heroes the week of May 3-7. #StandardCafe #SSDWeCare
April 27 is School Bus Driver Day. Join us in recognizing school transportation professionals for delivering students safely to school and back home each day. 🚌 #SSDWeCare

Today begins the soil prep for the play field at Standard El. Soil amendments of gypsum, soil sulfur and compost will be added into the top 8" of soil and then aggressively water to leach the field for two weeks. We'll soon have a premium, easily-maintained turf play area!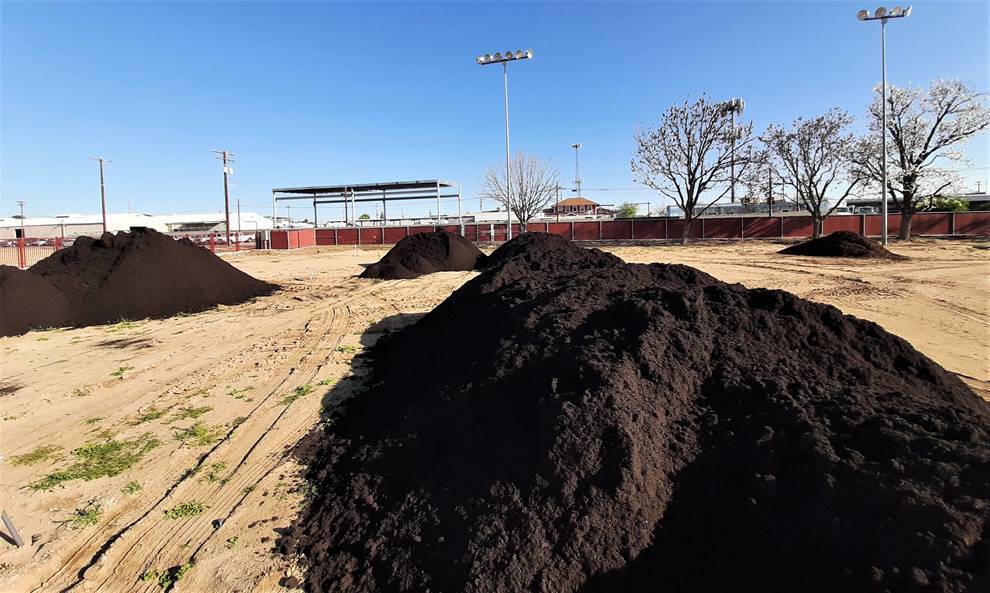 Yesterday was a great day! It was wonderful to see students back on campus. We appreciate all of our dedicated staff who put in many, many hours into making sure we had a successful reopening for our students. Thank you staff! #SSDWeCare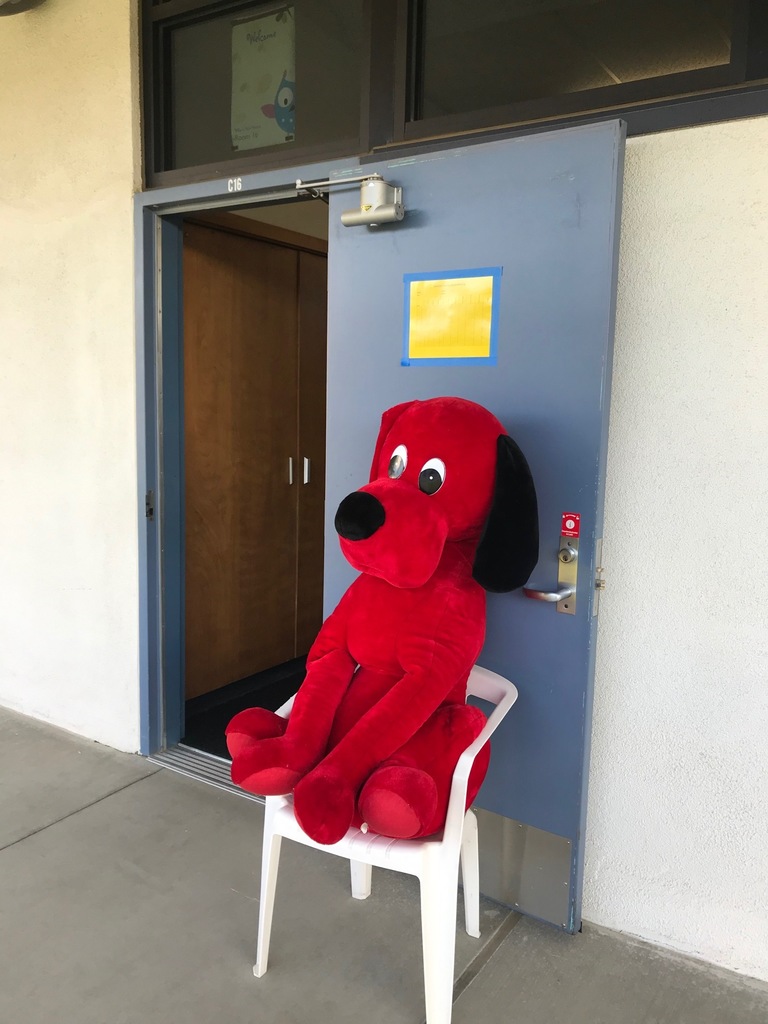 Staff are "all in" on preparing for the return of our students on April 6! We are grateful to have such caring and dedicated staff working together to get our classrooms ready. Today, our MOT "moving crew" are putting classroom furniture into our new classrooms at SES! #SSDWeCare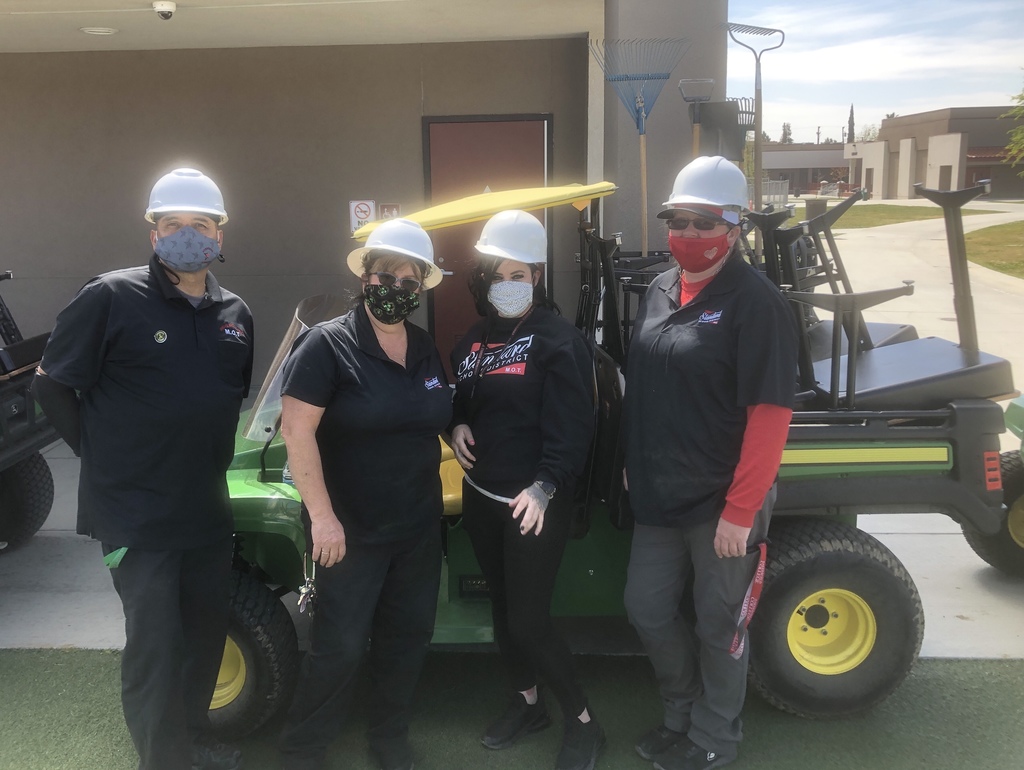 The underpass under N. Chester Avenue that children use to safely go to school has been completely refurbished! New paint on the railings and walls, and new Pebble Tec floor. All ready for students to return April 6! #SSDWeCare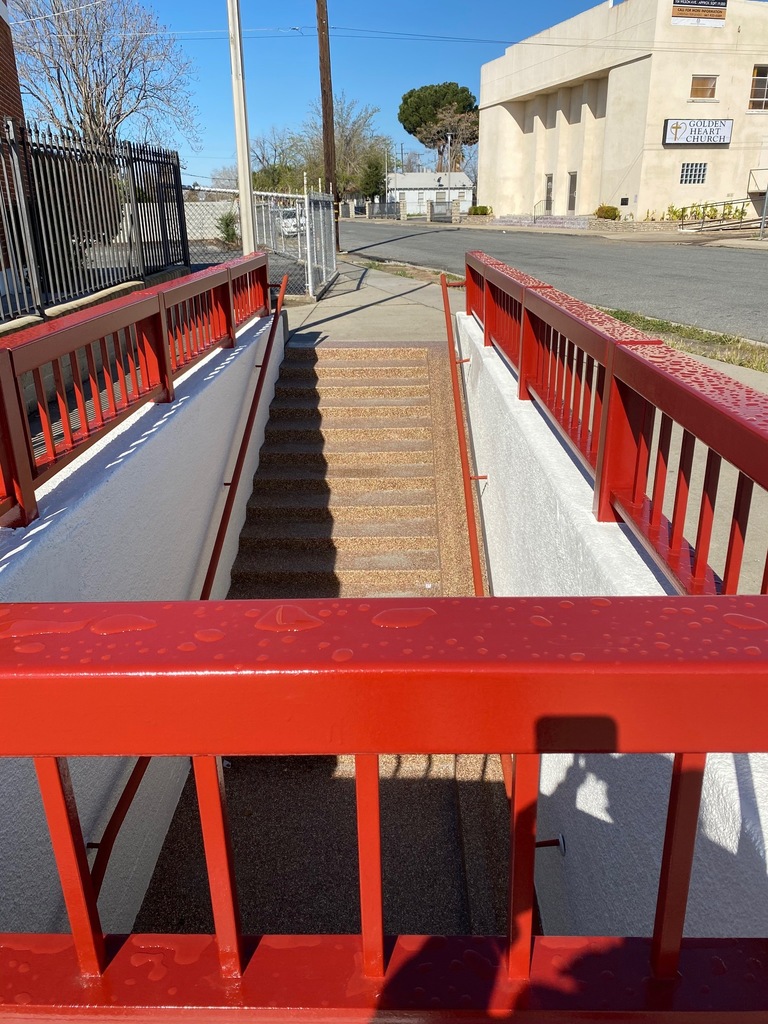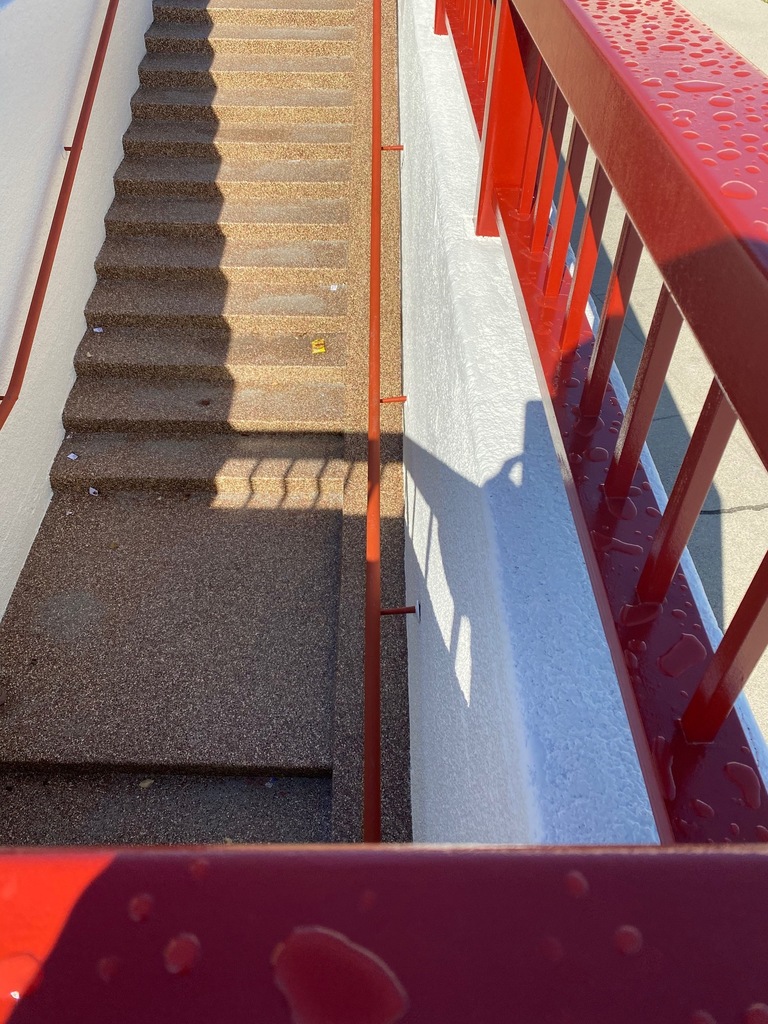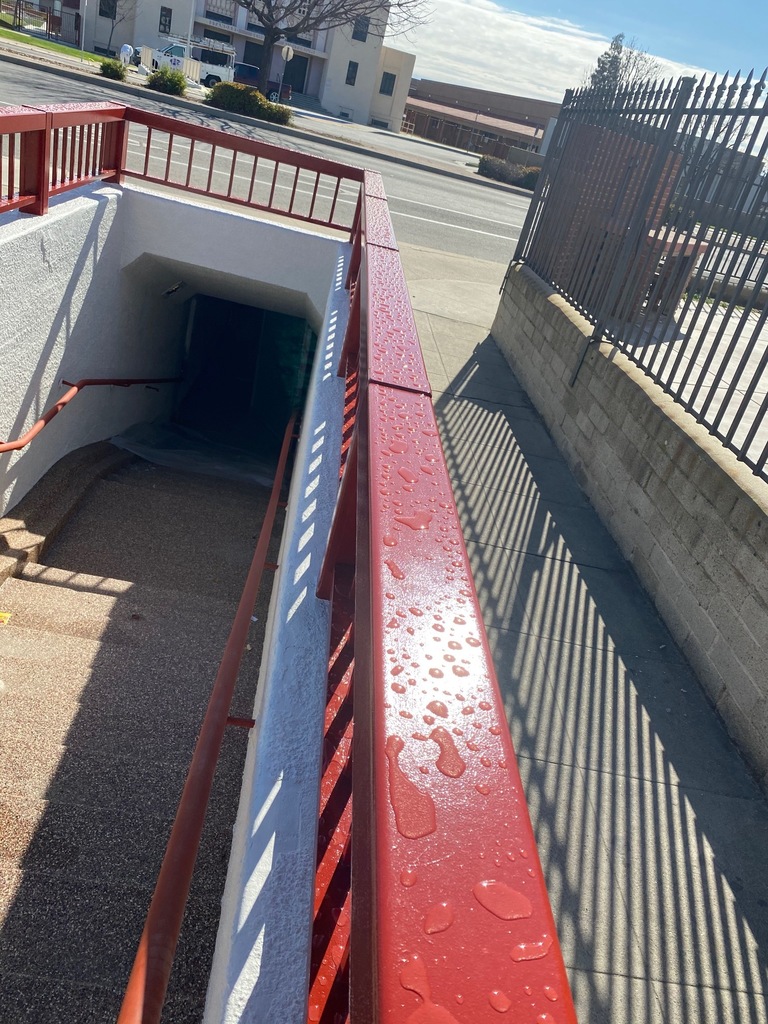 Standard Elementary Modernization is nearly complete. Kindergarten area has pre-K and TK students back in school. One classrooms building is done and teachers are moving in. The second building will be completed next week, in time for students to return April 6! #SSDWeCare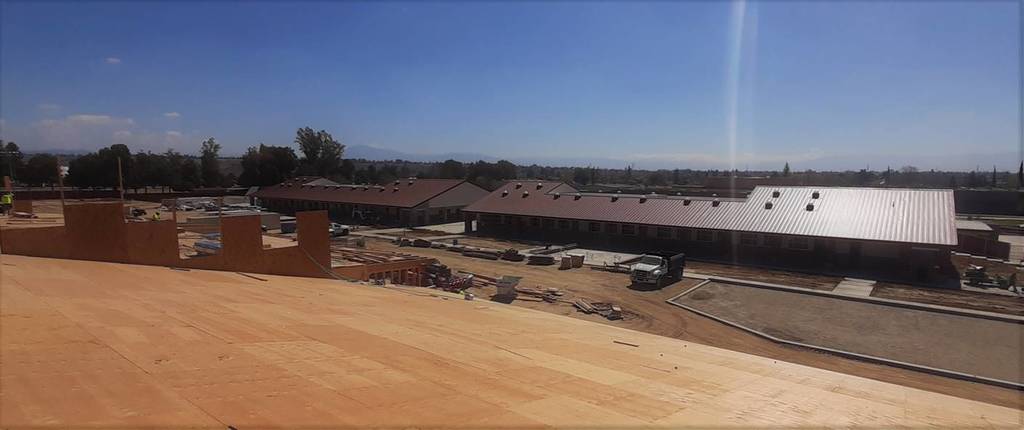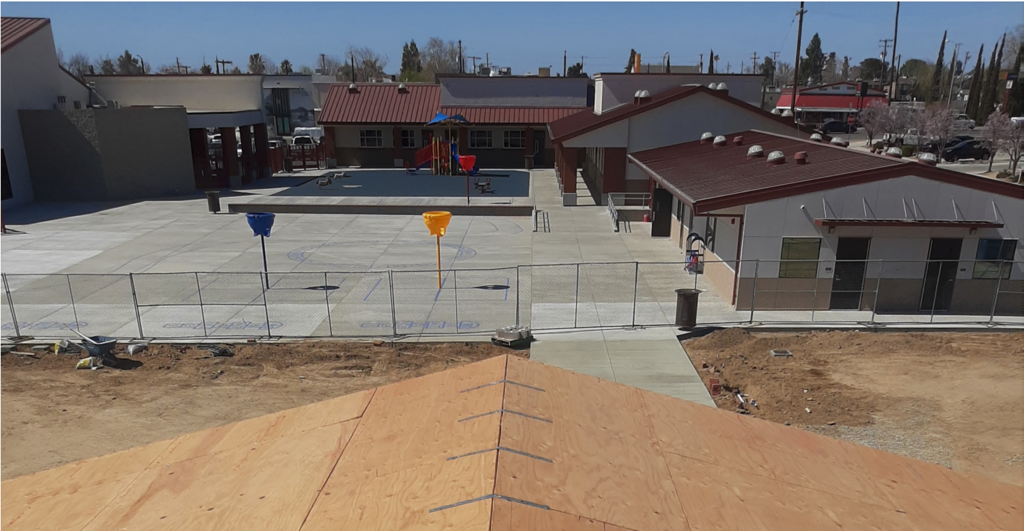 Congratulations to the staff at Standard Middle School for being selected as a 2020-2021 School To Watch! The Schools To Watch (STW) is a state program that focuses on school improvement efforts characterized by a continuous trajectory toward success. The reviewers of the program recognize the Standard Middle School for being developmentally responsive and socially equitable. The official STW reviewer, former Executive Director of the California League of Schools, Mr. Scott Steele, stated that he was impressed with the multiple student support programs in place, the extensive electives offered, and the caring and supportive culture of the campus. This is a very big honor for the staff at SMS, as well as validation and recognition of the many years of hard work the staff members have put in to create the plethora of student support programs, such as Circle of Friends, ATS, PBIS, MTSS, SSA, AAA Saturday, BOOST Club, etc. Standard Middle School is the only school in California receiving this initial recognition in 2020-2021. To maintain this recognition, SMS will need to reapply every three years. Well done, SMS!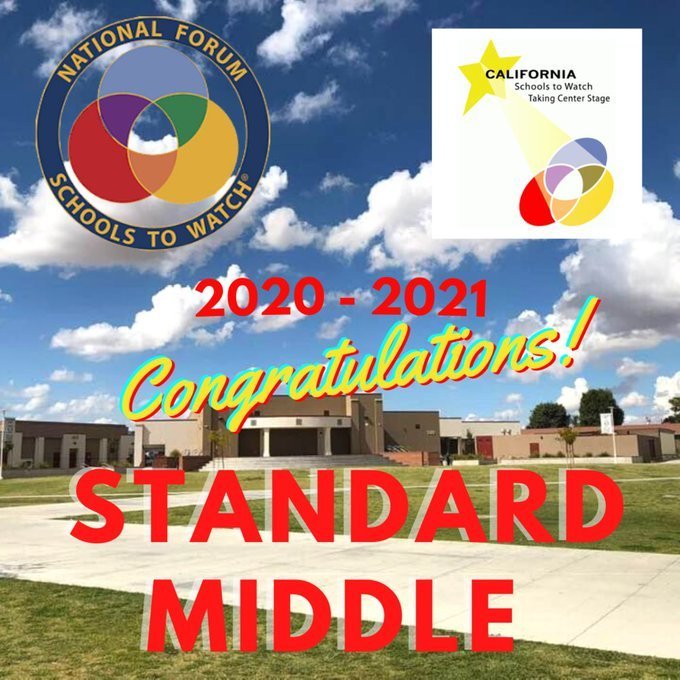 Kudos to the hard working maintenance staff for assembling 32 new student benches, eight for each school. Each bench is custom colored and branded with school mascot to match new tables and trash cans. #SSDWeCare

Media headlines are misleading – schools are not reopening; they are transitioning to in-person instruction. We will continue utilizing Distance Learning as our instructional model for most students, continue to maintain in-person cohorts for special day classes, and continue to work with staff to bring back more cohorts of students on campus as can safely be implemented.